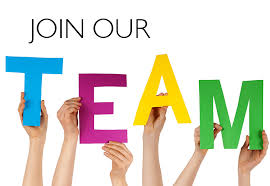 You care for the clients.  We care about YOU!!
If you are a caring and compassionate person who enjoys working one-to-one with those in need of assistance, we want to talk to you!  Our caregivers often develop wonderful relationships with those in their care.
Services provided for adults range from simple companionship to assistance with personal cares.  In between may be meal planning & preparation, laundry, running errands, making beds and other basic housecleaning.   Personal cares may involve helping with a bath or shower, assistance with walking or transfers, help with brushing teeth, hair care, or general assistance in the bathroom.
We also work with younger folks in need of mentors who will help them develop social skills, assist with community integration, provide recreational opportunities, and teach daily living skills.
Shifts vary greatly depending on the needs of the client.  Caregivers are able to design a schedule to fit their own lives, while providing a great service to our clients.
Vacation and PTO available to full-time caregivers.
Apply today to see if Advocates In-Home Care is a good fit for you!
Our on-line application is available through Clearcare.  Or contact us for more information.