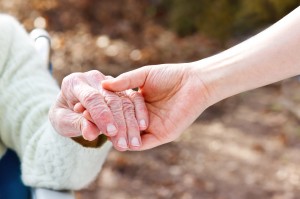 Advocates In-Home Care, headquartered in Sturgeon Bay, WI, serves clients in need of assisted living support in the Wisconsin counties of Door & Kewaunee. 
Advocates is an independent agency with experienced, compassionate caregivers.  Our Care Team is dedicated to customer service, actively promotes and demonstrates respect for clients, and is a strong supporter of self-determination and independence. 
We work with clients of the Veteran's Administration, medical assistance program and long term care insurance companies as well as private individuals.  Through the Family Care program, our caregivers provide care for members of the Managed Care Organizations (MCO): Lakeland Care District & CareWI .  We also work with those who have chosen self-directed services through IRIS.
At Advocates In-Home Care, we know that choosing a caregiver for your loved one is not an easy task.  You will have many questions about the agency and providers who offer professional caregiver services. You may have questions that are not addressed on the web site. Please feel free to contact us directly with those questions.