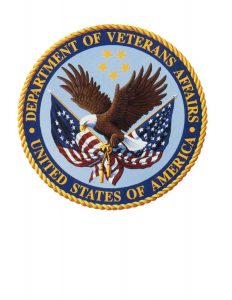 Home and Community Based Services.    The Veterans Administration provides a variety of home based care for Veterans to help chronically ill or disabled Veterans of any age remain in their own homes.  The Home and Community Based programs range from Adult Day Health Care and Respite to Home-based Primary and Palliative Care; from Homemaker/Home Health Aides and Skilled Home Health to Hospice services.
A Homemaker or Home Health Aide is a trained person who can come to a Veteran's home and help the Veteran take care of him/herself and his/her daily activities.
Homemaker/Home Health Aides work for an organization that has a contract with the VA.  Advocates In-Home Care is contracted with the Veterans Administration to provide Respite as well as Homemaker and Home Health Aid care.
A Homemaker or Home Health Aide can be used as part of an alternative to nursing home care, and to get Respite Care at home for Veterans and their family caregiver.   Respite Care allows a primary caregiver to attend to his/her own needs without having to worry about the person in need of care.  Primary caregivers need to take care of themselves if they are going to be able to continue to provide good care for their loved one.   The Respite Care program recognizes that need and provides care coverage for time away – or time for a nap!
Homemaker Home Health Aide services are part of a service within the VHA Standard Medical Benefits Package.  Home based care for veterans is available to all enrolled Veterans if they meet the clinical need for the service.  It will be necessary to be evaluated by a physician, who would verify the need for services.
A VA social worker will discuss the assessed needs and what specific help a veteran or spouse may be able to receive through the home based care for veterans program. Then the Social Worker will help to complete the paperwork, connect the veteran with a contracted agency, and set up services.  An aide may be able to come to the house several times a week or just once in a while.
Examples of daily activities for which assistance may be included:
Eating
Getting dressed
Bathing
Using the bathroom
Moving from one place to another
Shopping for food
Cooking
Cleaning
Doing laundry
Paying bills or managing money
Taking medication
Getting to appointments
Using the telephone
A copay for Homemaker/Home Health Aide services may be charged based on the VA service-connected disability status of the veteran.
Homemaker/Home Health Aide services can be used in combination with other Home and Community Based Services.   For example, Advocates In-Home Care is working with veterans who receive both respite care and homemaker services.  A qualified veteran can continue to receive Home & Community Based Services for as long as extra help with daily activities is needed.